When looking for a solution to your patio heating needs, the Zeny Hex Shaped Fire Pit could set you apart from all of your neighbors.
The tall design will resemble the look of a chiminea with the benefits of a regular wood-burning fire pit.
This fire pit will have a lift-off spark screen and a deep fire bowl that will hold plenty of wood for an evening party.
Use the table below for some of the quick details of the Zeny fire pit. If you want to look at expanded details, you can jump directly to a section using the links in the table of contents below the image.

Materials
Steel construction
Size
24 inches wide
25 inches tall
Fire bowl size
21 inches wide
8.5 inches deep
Price
$91.59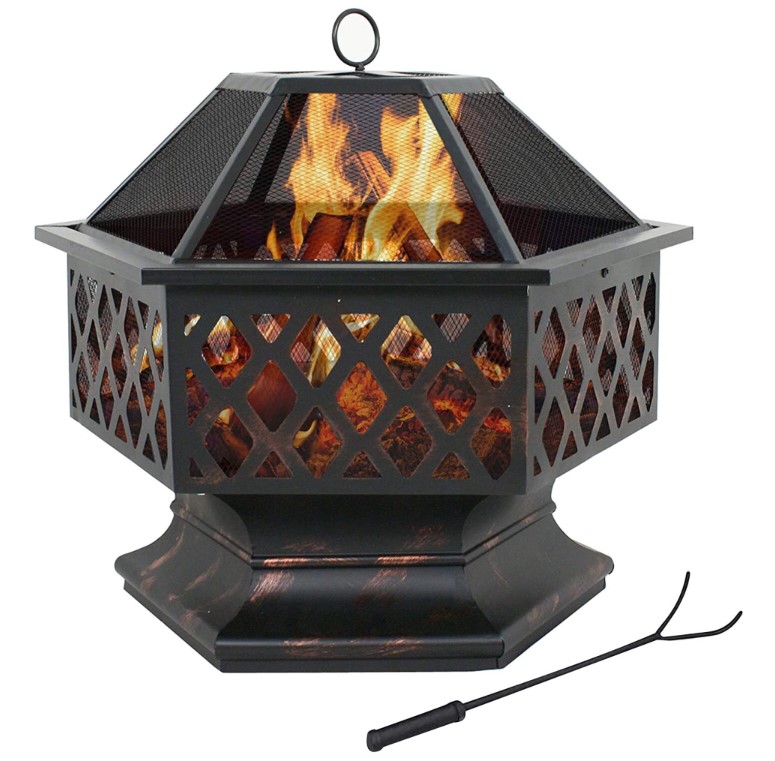 Hex Shaped Fire Pit


Table of contents
Features and construction of the Zeny Hex Shaped Fire Pit
Constructed of steel with a black and bronze finish, this fire pit will last very well if you keep it clean and out of wet weather. The sides of the burn bowl will have an open lattice design with a screen to keep sparks in. This design will let you see the wood-burning all the way to the bottom of the burn bowl.
The spark screen will have the same six-sided design with a loop on the top for easy removal with the forked poker that is included.
The deep bowl will allow wood that is 22 inches long or less to be used. You can stack a lot of wood in this deep (8.5 inches) bowl, this will allow you to sit and enjoy your fire with your guests.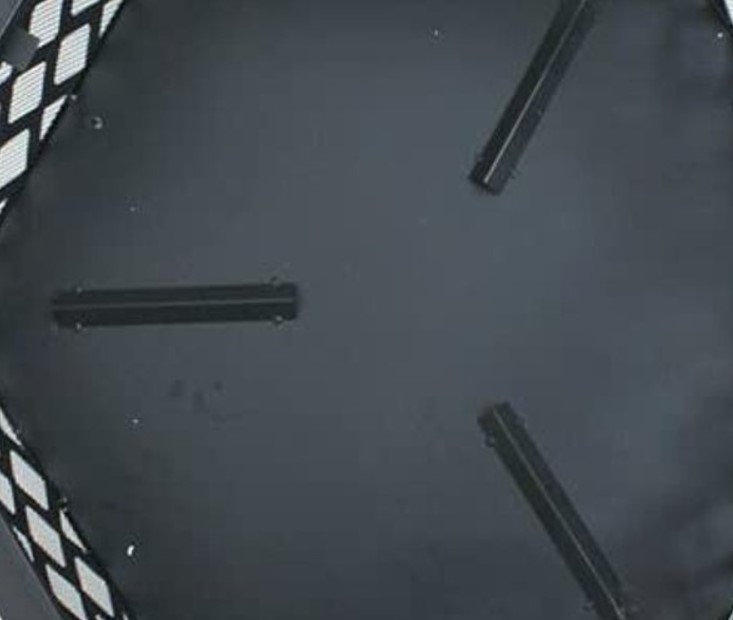 Size and special options
The bottom of the fire pit will be 18.5 inches across and 7.5 inches tall with a hexagon design. The fire bowl on top of this will be 24 inches across and 8.5 inches tall. The spark screen will be 21.25 inches wide and 9 inches tall to the top of the lift-off ring.
The fire pit will weigh 21 pounds empty, This will make it easy to move when cool, it will be hard to take tailgating or to the beach because of its size.
The size of the burn bowl and lattice design will make this an enjoyable addition to any backyard for heating. The bottom of the burn bowl will have three pieces of angled steel welded to keep the wood off the bottom to make for a better burn.

Assembly and/or care
Taking care of any outdoor furniture items should keep them out of the weather when not in use. Without an included cover you should find a location to keep this fire pit dry when not in use. Keeping the fire bowl clean of ashes will help also as the ashes will collect moisture and start the rust cycle.
Covers can be purchased, see my post here on custom-made covers for any patio furniture items.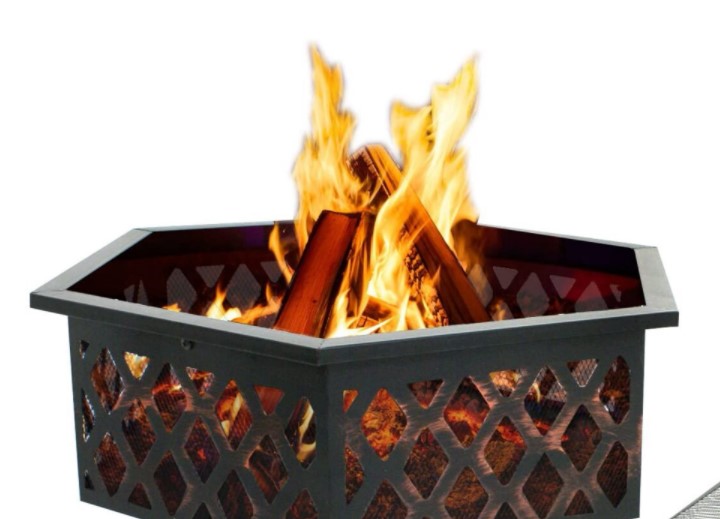 Pros cons of the Zeny Hex Shaped Fire Pit
Pros
Large fire bowl for lots of fire wood
Light weight easy to move when cool
Forked poker to lift spark screen and adjust fire wood
Cons
No poly cover included
No cooking grate
Can rust quickly if not keep clean and out of the weather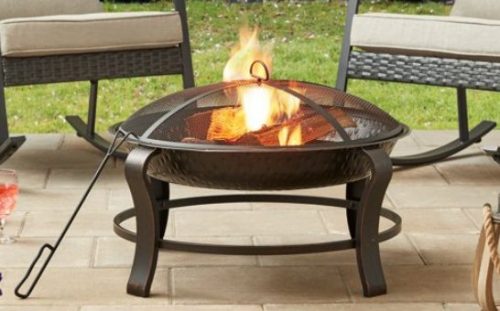 Similar products to look at
There are many wood-burning fire Pits available for under $150. I have looked at many of them and written about them in my wood-burning fire pit category here.
The following is a quick list of similarly priced fire Pits. My favorite is still the Owen Park round fire pit. I have a very similar model that I use.
Greyson square firepit
Living Accents fire pit with wheels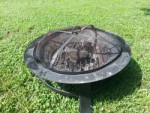 Final thoughts on the Zeny Hex Shaped Fire Pit
This fire pit has a lot of good options for your backyard heating needs. The hex design is highlighted with the lattice design for the fire bowl. Deep fire bowl for plenty of fire wood for a few hours of uninterrupted fire without having to add wood.
I like the view of the fire from the sides and under $100 price tag. This fire pit may not be what you are looking for, I do have a lot of other wood-burning fire pits in this category, be sure to check them out.
If you have any questions or comments let me know with one of the forms below and I will get back to you shortly.