If you are looking for a way to heat your outdoor space with a little style and do not want to spend a lot of money, the Mainstays Greyson Square Wood Burning Fire Pits will be a good choice. Follow along in this article as I will go over the details and give you the information for making the correct choice the first time.
The square design is a change from the typical round design. It will set you apart from others. For under $100 you will get a fire pit that you can take camping or use for that fall tailgating party before the big game.
For quick details use the table below. For more of my expanded details, you can use the table of contents and click on a subject to get the details that you are looking for.

Materials
Steel frames and black painted finish
Size of fire pit
30 inches across
20.5 inches tall with spark screen attached
Weight
18 pounds
Price when the post was written
$89
Square Wood Burning Fire Pits


Table of contents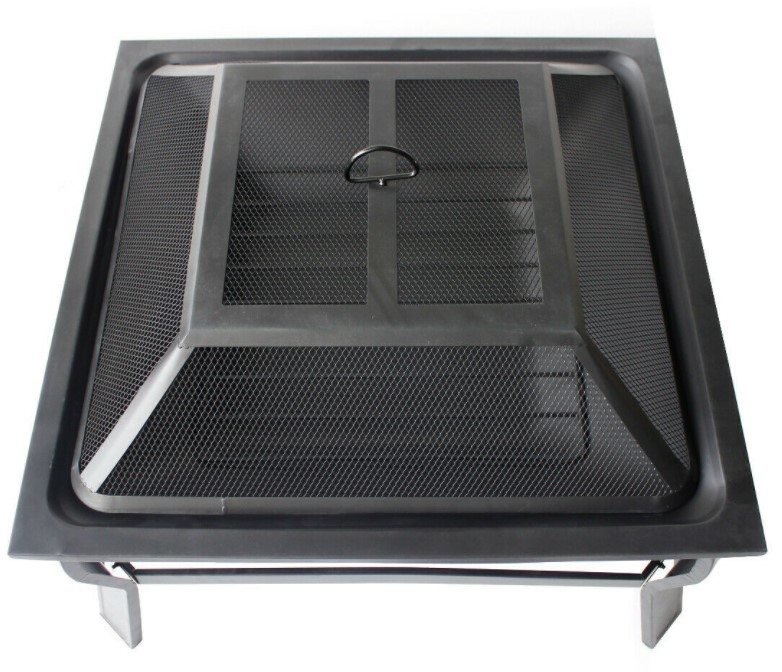 Features and construction
The Mainstays Greyson fire pit will give you a great-looking heating addition to your outdoor space for a low price. For under $100 you will get a fire pit that will take little time to assemble and will give you years of enjoyment if you take care of it.
The square design will have a curved leg at each corner with a lower support bracket. It will be made of steel with a black painted finish. It is made so that the paint will not peel from the heat.
A spark screen will keep your embers under control. It will have a ring on the top for easy removal with the forked poker. This will allow for adding wood and rolling the wood around for a better burn. A grate will sit on the bottom of the burn bowl to help the wood breathe for a better burn.
A poly cover is included to use after your fire pit is cool and you are ready to store it. Make sure that the fire bowl is cleared of ashes first to prevent rusting of your fire pit. I found that if left out in the wind and weather the poly cover will last only a couple of years. They are good but offer little protection if you do not clean your ashes out each burn.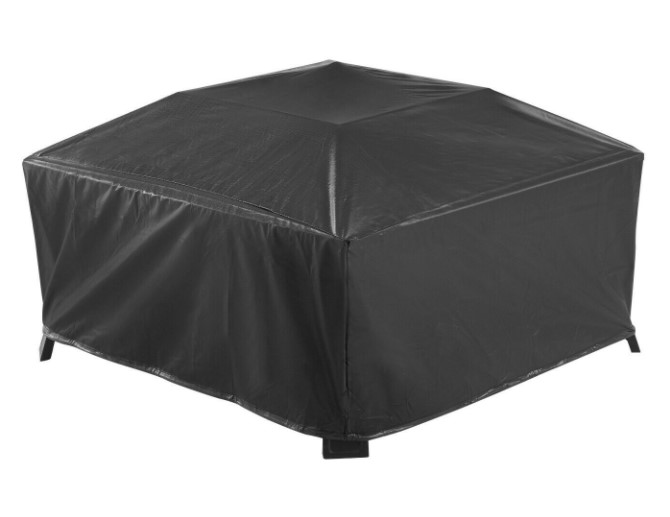 Size and special options
This is a compact fire pit that can be easily moved when needed. I have a similar-sized fire pit that I use at home and at the lake property I have.
At only 18 pounds this heating solution would be great for tailgating or at the beach. Just wait for it to cool and you could even load it in the trunk of your car.
The Greyson fire pit is 30 inches from side to side and 20.5 inches tall to the top of the spark screen.
The spark screen will include a metal loop on top to allow t it's removal whit the included forked poker while it is hot. This will ease moving or adding of the firewood for a better burn.
A metal grate will lay in the bottom of the burn bowl to allow the wood to breathe and burn better. The bottom of the burn bowl will have a weep hole to allow moisture to escape and not collect on the bottom to start the rusting process.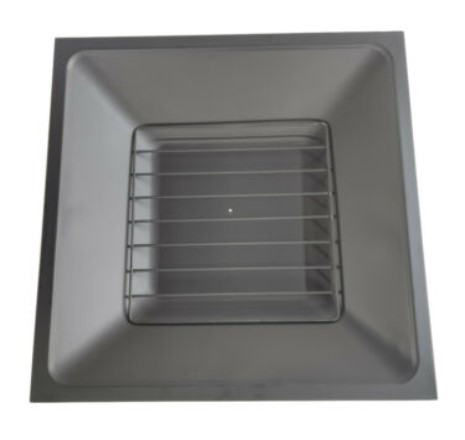 Assembly and/or care
Minor assembly will be required, most will be ready for their first fire in a half hour. It may take longer to get your firewood gathered and prepared than to assemble this fire pit.
The four legs need to attach to the fire bowl loosely and add the leg support ring. Make sure you set it on a smooth flat surface before you do the final tightening of the hardware, this will give you the best results.
the spark screen will need the lift-off ring attached with the included hardware. Now you just need to add the grate to the bottom of burn bowl.
The best information I can give you for a long-lasting fire pit is to keep it clean and dry between fires. Although it comes with a poly cover for storage, if you don't clean the ashes out of the burn bowl, rust will quickly appear. The ashes will attract moisture and rust through can happen in one season.
Keep your fire pit clean and store it out of the weather for a long-lasting product.


Pros cons of the Mainsays Greyson Square Wood Burning Fire Pits
Pros
Lightweight easy to move, great for tailgating
Poly cover included for storage
Under $100 price tag
Cons
Cannot be used on wood or composite decks
Could rust quickly if not cleaned and stored out of the weather
Fire bowl not very deep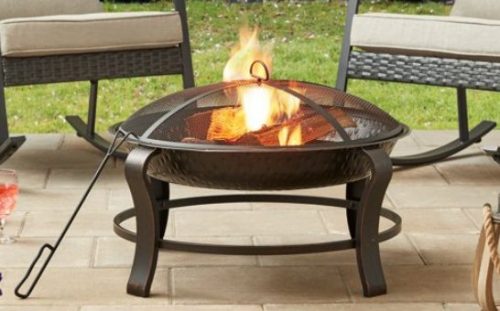 Similar products to look at
I have written several articles on different styles of wood-burning fire pits. The following is a list of the most recent bunch, you can use the blue name of each item to go directly to that item.
I have a similar fire pit to the Owen Park model. It has proved to be a great choice for me. Your style and choice of a wood-burning fire pit may be different than mine.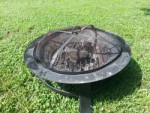 Final thoughts on the Mainstays Greyson Square Wood Burning Fire Pits
This is a great lightweight compact fire pit with a different design than the traditional round fire pit. It will last a very long time, mine has if taken care of properly. Taking this fire pit camping or just to the beach will make you and your guests very warm while enjoying a sunset or a cool drink.
If you would prefer a different kind of fire pit, I have many articles on Propane fire pits and other woodburning fire pits on this site that you could look at. I even have a section on chat sets with a fire pit.
If you have any questions or comments for me, just use the forms below and I will get back to you shortly.