This bistro-type patio furniture will have a larger footprint than most. The Blakely Tile Top Table and Chairs will sit 2 and will be able to handle small snacks and a drink for each person.
The chairs will have no motion and have a string type of resin wicker finish. The side table will have a mosaic tile design for the top.
This set will still fit on a small deck or balcony that has at least 4 to 5 feet of room to move your set.
Use the chart below for the quick details of the Better Homes & Gardens Blakely Tile Top Table and Chairs. The table of contents below will get you to the expanded information by using the highlighted titles.
Materials
Frames-Steel with black powder-coating
Chairs have resin wicker accents
The table has a mosaic tile top
Cushions are made from polyester fabric
Size of seating
29.33 inches wide
25.59 inches deep
29.72 inches tall
Size of table
19 inches wide
18.9 inches tall
Weight capacity of chairs
225 pounds each
Price at the time of the article
$327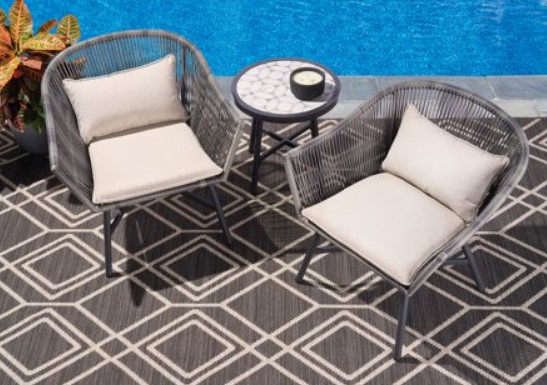 Better Homes & Gardens Blakely Tile Top Table and Chairs


Table of contents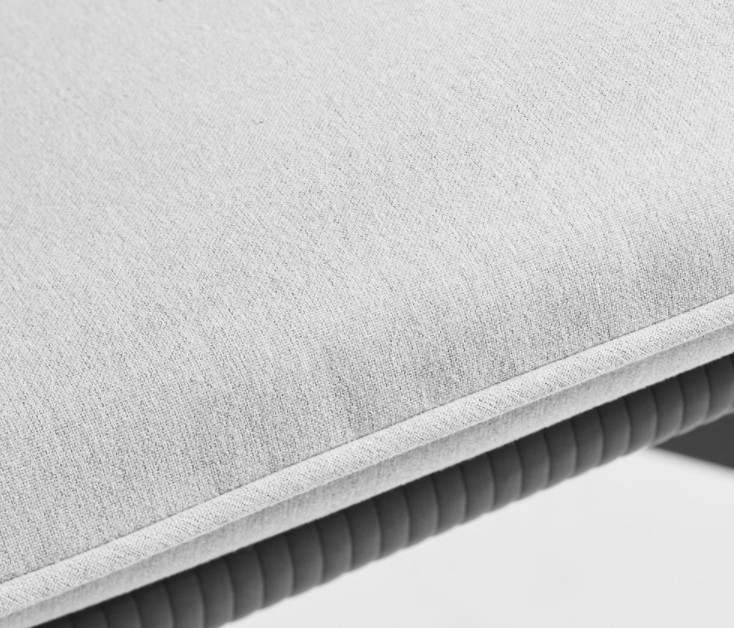 Features and construction
The steel frames will have a black powder-coated finish to protect them from the outdoor weather elements. The chairs will have grey resin wicker that is woven from the top of the backs and arms to the bottom of the seat base. Unlike other woven resin wickers, this is not interwoven left to right.
Each chair will have a set of front legs and back legs connected by a single piece of hardware. The one-piece seat will sit on top of this base. A flat seat cushion will complement a pillow-type cushion for the back.
The table will have 4 legs connected at the midway point by an X brace. The round top will have a one-piece mosaic tile top that will be hard to replace if broken. No provision for this table to hold an umbrella of any kind.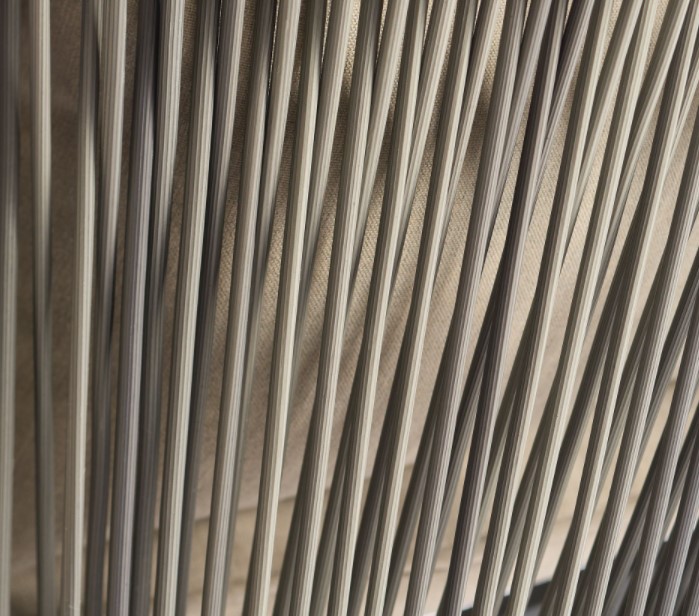 Size and special options
This set will include 2 straight-leg chairs and a small side table. The table is smaller than some bistro sets, almost as small as a side table.
Each chair will be 29.33 inches wide, 25.59 inches from front to back, and 29.72 inches tall. The chair will support 225 pounds of weight each.
The table will have a 19-inch wide round top and will be 18.9 inches tall. Most bistro tables will be 24 inches across, this one is a little smaller.
The tile top for the table will be a mosaic design that will look handmade. It is a one-piece design that would be very difficult to replace if broken.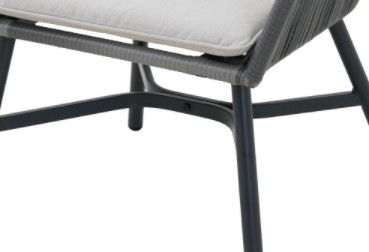 Assembly and care
Assembly will be easy for most. Chairs have 3 pieces each and the table will have 7 pieces. Even those with limited mechanical skills should have this set together in less than an hour.
The chairs will require you to assemble the front and back leg sections together, then attach the seat portion to the leg assembly. Add cushions and you are ready to sit.
The table will require attaching the 4 legs to the tabletop while it is sitting upside down. Then attach the cross brace to each leg. No adjusters on the bottom of the legs you must do the final tightening of the hardware with the table sitting on its legs for the best results.
Taking care of this or any other patio furniture should be just done with a damp cloth. A major stain should be cleaned with a mild soap and water mixture. Any harsh chemicals like glass cleaner or bleach-based cleaner will damage the powder-coated finish.
The cushions should be stored out of the sun and weather when not in use. This will prolong their life outside. Most will only last a couple of years without proper protection. I would get a storage solution, it is cheaper than trying to find replacement cushions. See some of my storage solutions here.

Pros and cons of the Better Homes & Gardens Blakely Tile Top Table and Chairs
Pros
Cushions for seating comfort
Tile top table
All metal parts are o
Cons
Cushions will need a storage solution
If the tabletop is broken, cannot be replaced
Non-adjustable feet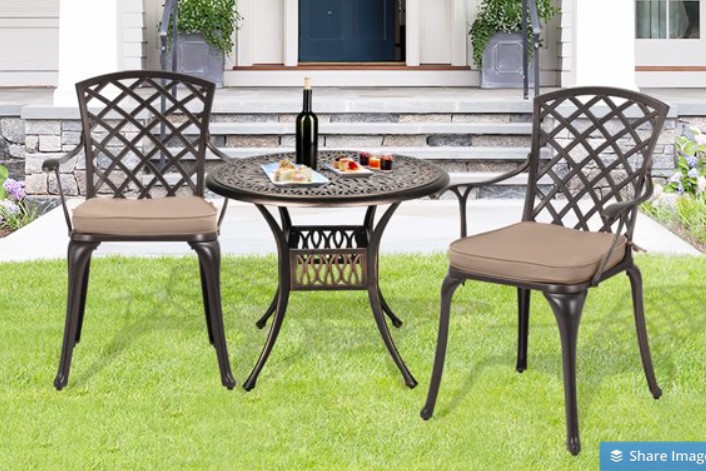 Similar products to look at
Below find a list of individual bistro sets and styles of bistro sets to choose from. Use the links below to go to the information that I have written in another post. Each outdoor area will determine the style of bistro set that will fit your needs.
Final thoughts on the Blakely Tile Top Table and Chairs
This simple bistro set will be a great addition to any outdoor space that will need seating for 2 and a small table. The design of the resin wicker and the tile top table will set this set apart from the normal sets.
I would recommend this bistro set for those with a larger patio or balcony space. The chairs are quite a bit larger than most sets. The chairs also lack any motion, the cushions will add to the long-term sitting comfort.
If you have any questions or comments on this or any other information on this site, leave me a note with the forms below and I will get back to you shortly.